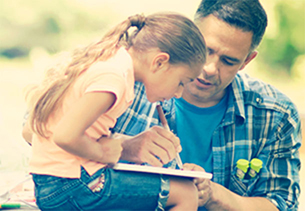 We're grateful to the millions of people who have made EpiPen® (epinephrine injection, USP) Auto‑Injector the No. 1 prescribed epinephrine auto‑injector for more than 25 years.* We're proud to serve those at increased risk for anaphylaxis.
Connect with the community of people who are living with potentially life‑threatening allergies by attending an anaphylaxis awareness event or visiting some of the many organizations that encourage, educate and support the community.
Looking to get involved in the anaphylaxis community? Check out these resources for benefits, fundraisers, seminars and more.
Browse a variety of events in your area with event listings from Food Allergy Research & Education (FARE).
Feel like taking a stroll? FARE sponsors allergy walks across the country.
National organizations and associations
Allergy & Asthma Network
The Allergy & Asthma Network provides resources for parents and teachers on keeping kids with allergies and asthma safe at school.
AllergyEats
AllergyEats is the leading guide for allergy-friendly dining across the United States, with a database of more than 700,000 restaurants. Users are encouraged to locate and rate restaurants based on "allergy friendliness" using the AllergyEats website or mobile app.
American Academy of Allergy, Asthma & Immunology (AAAAI)
This professional organization—more than 6,700 members strong—is "dedicated to the advancement of the knowledge and practice of allergy, asthma and immunology for optimal patient care."
American College of Allergy, Asthma & Immunology (ACAAI)
The ACAAI is a professional association of more than 5,700 allergists/immunologists dedicated to improving the quality of patient care in allergy and immunology.
The American Latex Allergy Association (ALAA)
ALAA creates awareness of latex allergy through education and provides support to individuals who have been diagnosed with latex allergy.
Asthma and Allergy Foundation of America (AAFA)
A not‑for‑profit organization dedicated to improving the quality of life for people with asthma and allergic diseases through education, advocacy and research, the AAFA provides practical information, community‑based services and support to people through a network of regional chapters, support groups and other local partners around the US.
Food Allergy Research & Education (FARE)
FARE works on behalf of the 15 million Americans with food allergies, including all those at risk for life-threatening anaphylaxis.
Kids With Food Allergies
Kids With Food Allergies works to keep children with food allergies safe and healthy by educating their families. They host the largest online support community for families raising children with food allergies.
National Association of School Nurses: Epinephrine Resource School Nurse Program
This program provides professional development and technical assistance to school nurses and the school community related to epinephrine administration.
National Alliance for Hispanic Health (NAHH)
*Based on IMS data from 1987-November 2016.
Be the first to know!
Sign up now to stay in the know with the latest news and exclusive offers delivered right to your inbox!
Intended for US residents only. For more information, please review our
Privacy Policy.