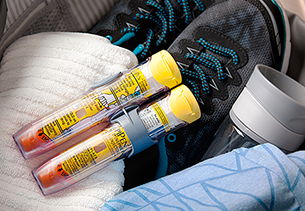 Everyone—and every allergic reaction—is different.
Consult a healthcare professional if you or your child has had even a mild reaction to an allergen, because a mild reaction is not an indicator of the severity of future reactions. A mild allergic reaction can progress and become life-threatening within minutes. Your healthcare professional may then recommend that you or your child go through allergy testing.
Be the first to know!
Sign up now to stay in the know with the latest news and exclusive offers delivered right to your inbox!
Intended for US residents only. For more information, please review our
Privacy Policy.
Allergy Testing for potentially life-threatening allergens
In individuals who have experienced anaphylaxis, it is important to confirm the allergic trigger (or triggers). Several tests are available to help identify triggers of anaphylaxis:
Allergy skin tests identify allergies that may be a trigger for anaphylactic reactions, such as from food, medications and biting or stinging insects. In the case of a skin prick/puncture test, a positive result is indicated by the size of the inflammation when compared to placebo.
In vitro tests determine the presence of allergen-specific antibody levels and identify anaphylactic reactions triggered by food, biting or stinging insects, medications and natural rubber latex.
Challenge tests are incremental healthcare professional-monitored tests to determine the clinical relevance of positive allergen skin tests or in vitro tests.
These tests can be done for children or adults. Test results alone do not diagnose allergies, so all test results must be interpreted together with your medical history. Your healthcare professional will determine which test, if any, is right for you.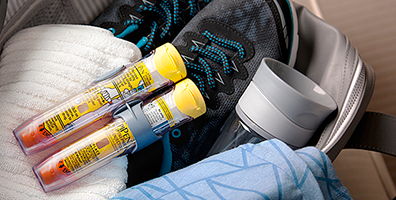 Recognize the symptoms of a life-threatening allergic reaction.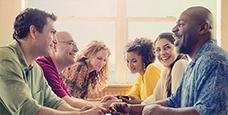 Should you use an antihistamine like Benadryl® or your EpiPen® Auto-Injector for anaphylaxis?
Know the difference »