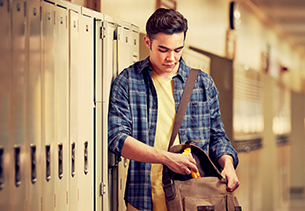 An opportunity for everyone to learn about anaphylaxis.
Classrooms and camps are common sites of severe or life‑threatening allergic reactions (anaphylaxis), so it's important that your child with potentially life-threatening (severe) allergies is prepared with an anaphylaxis action plan should anaphylaxis occur.
Be the first to know!
Sign up now to stay in the know with the latest news and exclusive offers delivered right to your inbox!
Intended for US residents only. For more information, please review our
Privacy Policy.
Sending the kids off? Stock up on multiple EpiPen 2-Pak® cartons as prescribed.
Save up to $300 »
Eligibility restrictions apply. Terms and Conditions »
Know what to do in an emergency? How about those closest to you? Watch and share this step-by-step video.