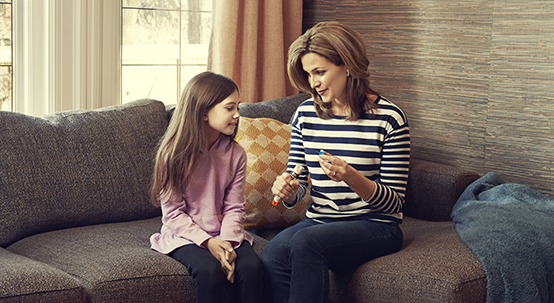 About EpiPen® (epinephrine injection) Auto-Injectors
EpiPen® and EpiPen Jr® (epinephrine injection) Auto-Injectors
EpiPen® and EpiPen Jr® Auto-Injectors are used for the injection of epinephrine.1 EpiPen® Auto-Injector is used for the emergency treatment of the signs and symptoms of anaphylaxis, including pruritus, urticaria, angioedema, flushing, syncope, tachycardia and dyspnea due to laryngeal spasm and/or a decrease in blood pressure.1 Anaphylaxis can be caused by triggers such as food, biting or stinging insects, medicines, latex or even radiocontrast media and exercise.2-4
EpiPen® Auto-Injector has been the most prescribed brand of self-injectable epinephrine for more than 25 years.5
In that time, over 60 million EpiPen® Auto-Injectors have been dispensed.5
Simple by design and familiar to millions5—
EpiPen® is designed for ease of use in emergencies
Features include1: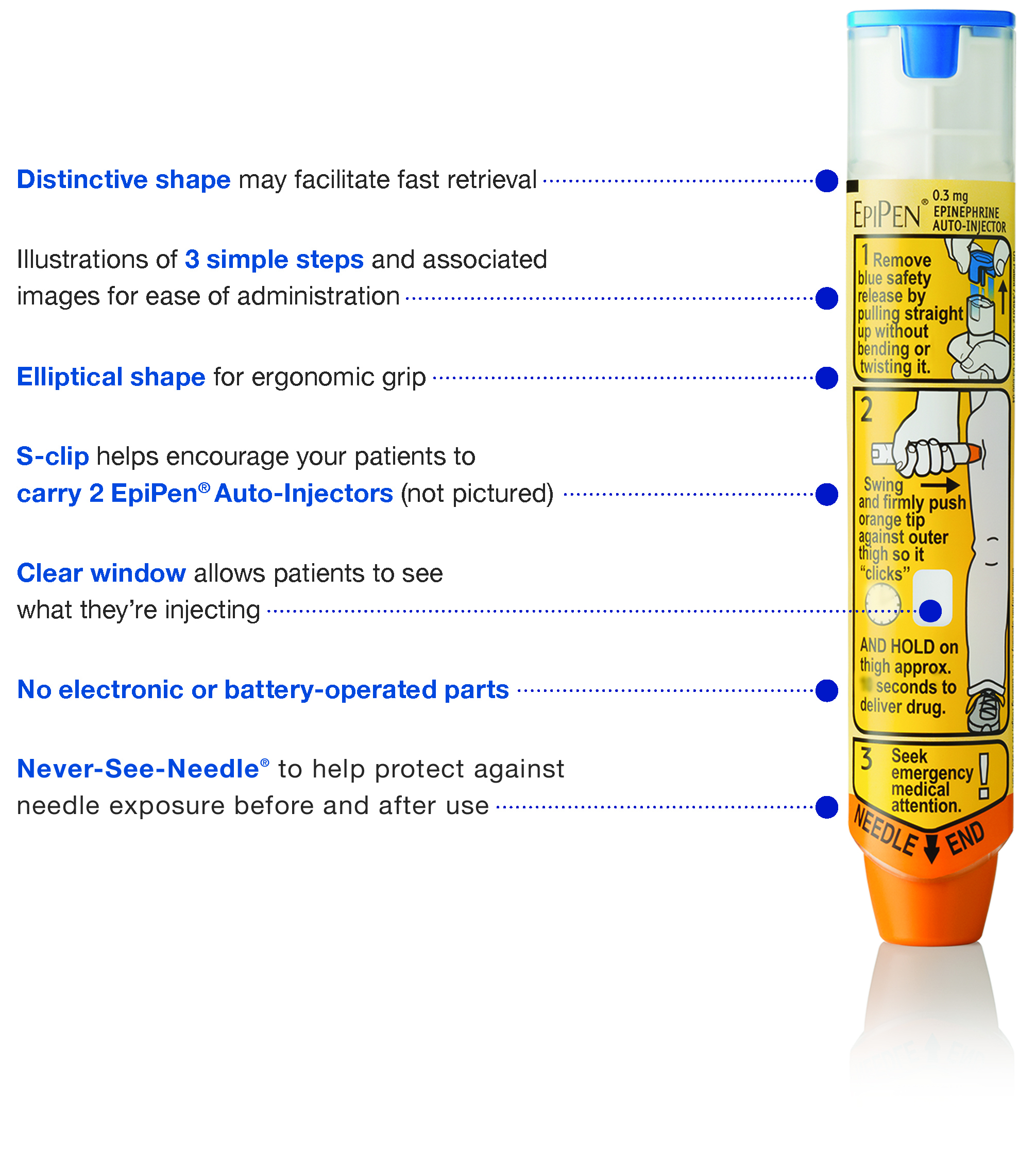 EpiPen® and EpiPen Jr® Auto-Injectors are available in EpiPen 2-Pak® and EpiPen Jr 2-Pak® cartons.1 Up to 20% of patients need additional doses due to a biphasic reaction or protracted symptoms.6,8 According to the National Food Allergy Guidelines, it is recommended to have access to two epinephrine auto-injectors, which provides more than two sequential doses if needed during an anaphylactic reaction. Each EpiPen 2-Pak® and EpiPen Jr 2-Pak® includes an EpiPen® Trainer, which may be valuable in promoting patient familiarity with the administration of EpiPen® Auto-Injector.
Never-See-Needle™ is a trademark of Mylan Specialty L.P.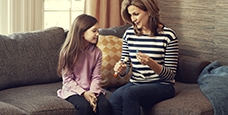 Help your patients be prepared with savings, training and more.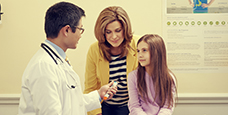 Patient familiarity with their epinephrine auto-injector is key.