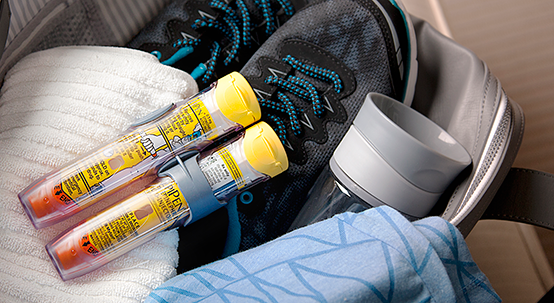 Here to help you be prepared.
You need to be vigilant and always be careful to avoid the things that could trigger a life-threatening allergic reaction (anaphylaxis). And you need to be prepared.
Being prepared means more than always carrying your EpiPen® (epinephrine injection, USP) Auto-Injectors. It's about having a plan. This section features resources to help you prepare for some of the things life can throw your way.
Be the first to know!
Sign up now to stay in the know with the latest news and exclusive offers delivered right to your inbox!
Intended for US residents only. For more information, please review our
Privacy Policy.