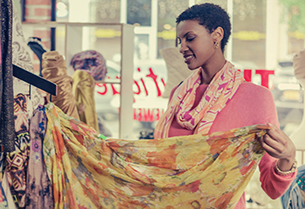 Personal Stories: Being Prepared for a Severe Allergic Reaction

What does it mean to be prepared?
Being prepared means having a plan to avoid your known allergens, know the signs of a life-threatening or severe allergic reaction, use an EpiPen® (epinephrine injection, USP) or EpiPen Jr® (epinephrine injection, USP) Auto-Injector right away if a severe allergic reaction happens and call for emergency medical help right away. Get tips on being prepared from these real patients and caregivers.
View Transcript
REAL PEOPLE. REAL STORIES.
LIFE HAPPENS. Be Prepared.®
SAVITRI: My name is Savitri and I have twin boys, Massimo and Enzo. Massimo has a life-threatening allergy to peanuts. I prepare most of his food from scratch and I'm vigilant about reading labels and his brother is also vigilant about reading labels for him. He's three minutes older, but he really acts like a big brother. Whenever I have, you know, a regular sitter or a new sitter, Enzo makes sure to tell them that his brother's allergic to peanuts and he can't be around them. They look out for each other and it really is a sweet relationship.
CRYSTAL: My name is Crystal and I have a life-threatening allergy to shellfish. I used to see different containers that would say "may contain soy, peanuts…" I didn't take it seriously, at all. I didn't view it as a life-threatening allergy. Then when I found out that I was someone that was allergic to a product as well… it made me realize these things are very serious. You need to have a plan. So, I worked with my doctor and I have an action plan now. Ask all the questions, read the labels, talk to the servers, talk to the chef. I live my life, but it's also avoid, avoid, avoid always.
COLLEEN: My name is Colleen and my son's name is Ciaran and he has severe food allergies to peanuts and tree nuts. Wherever we go, we always have a plan , and it always starts with avoiding his allergens. When we go to restaurants, we immediately tell the waitperson that our son, Ciaran, has life-threatening food allergies, and that any food that he is to eat cannot come into contact with any of those items, and we consistently tell them throughout the meal. We know we can't be everywhere, but we always have to have our EpiPens® wherever we go.
SAVITRI: In the pack, the EpiPen Jr® comes with a Trainer. It doesn't have medicine or a needle. We do dry runs and mama practices on Massimo with the trainer device. It's a dress rehearsal in case we need to be ready for the real thing. Avoiding allergens is key. But EpiPen® is part of the plan. If he ever has an allergic reaction, we know what symptoms to look for. That's when my doctor told me to administer it and then call 911. The EpiPen Jr® slips into my purse – it fits into all of my bags. I always have them with me wherever I go.
CRYSTAL: When I go out with my friends, they're all aware of where my EpiPens® are located in my bag and they are also aware of how to administer it. Once you use the EpiPen®, you can't just say, "Oh, I'm okay now." You definitely need to get emergency medical attention. That's important.
LIFE HAPPENS. Are You Prepared?
COLLEEN: We always have our EpiPens® with us.
SAVITRI: Two at school, they're in my purse, he's got two at home.
CRYSTAL: I keep them in my bag, in my office drawer and at home.
LIFE HAPPENS. Be Prepared.®
What else can you do to be prepared? Try these useful tools: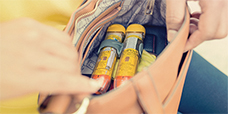 Get reminder emails before your EpiPen® Auto‑Injectors expire.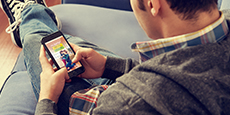 New app, new features: download My EpiPlan® 2.0.