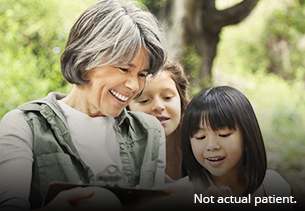 Triggers may lurk in your medicine cabinet.
Medications are a common cause of anaphylaxis, with penicillin accounting for the most cases. Other drugs that can trigger anaphylaxis include aspirin, ibuprofen and cancer medications. Medication-triggered anaphylaxis can occur in people of any age, but is particularly common in those middle-aged and older. Your healthcare professional can help you recognize the symptoms of a severe medication allergy and assist in identifying other treatment options.
Keep track.
To help ensure that you or your child is not prescribed a medication that will trigger anaphylaxis, keep a complete history of allergic reactions and the results of any diagnostic tests—and be sure to share it with your healthcare professional. You or your child could also wear a medical identification bracelet to alert healthcare professionals about your potentially life-threatening allergies in case you can't communicate.

In case of medication-triggered anaphylaxis, administer EpiPen® (epinephrine injection, USP) or EpiPen Jr® (epinephrine injection, USP) Auto-Injector, or their authorized generics, immediately and seek emergency medical care.