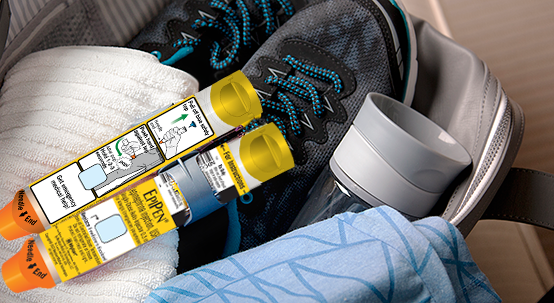 Food allergy prevalence
Food allergies are on the rise, especially food allergies in children. As many as 15 million Americans, or 4.6% of the US population, have food allergies. The most common food allergies that cause anaphylaxis include:
Peanuts (peanut allergy is the main cause of anaphylaxis in children)
Tree nuts (such as walnuts, pecans and cashews)
Shellfish (such as shrimp and lobster—the main cause of anaphylaxis in adults)
Fish
Cow's milk
Eggs
Wheat
Soy
Severity is linked to many variables.
The severity of a food-triggered life-threatening allergic reaction depends on a number of factors—the amount eaten, the food form (cooked, raw or processed) and the co-ingestion of other foods. Other variables include the person's age, the sensitivity at the time of ingestion, how fast the food is absorbed by the body and whether the person has another condition, such as severe or uncontrolled asthma.
Allergen avoidance means careful planning.
If you or your child has a food allergy, you'll need to be careful to avoid allergic triggers. This means careful menu planning, avoiding cross-contact, reading food labels for alternative ingredient names to make sure you are aware of any "hidden" triggers and developing a food allergy action plan in the form of an anaphylaxis action plan.
Allergens aren't always easy to avoid.
Food triggers can be difficult to avoid, particularly if the allergen is hidden in the meal or mislabeled in the ingredient list. In particular, children with potentially life-threatening food allergies, such as peanut allergies, may inadvertently eat a trigger food at school. In this case, it's important that the child and his or her family, caregivers and teachers know how to recognize the signs and symptoms of anaphylaxis and know what to do in the event of a life-threatening allergic reaction: administer EpiPen® (epinephrine injection, USP) or EpiPen Jr® (epinephrine injection, USP) Auto-Injector (or their authorized generics) immediately and seek emergency medical care. Be prepared with an anaphylaxis action plan.