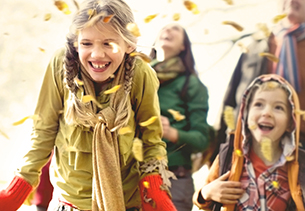 Be the first to know!
Sign up now to stay in the know with the latest news and exclusive offers delivered right to your inbox!
Intended for US residents only. For more information, please review our
Privacy Policy.
LIFE HAPPENS. Be Prepared.®
No matter what holiday, being prepared means having a plan to:
Avoid known allergens
Know what symptoms to watch for
Use an EpiPen® (epinephrine injection, USP) Auto-Injector if a life-threatening (severe) allergic reaction occurs
Get emergency medical help right away
Many holidays are centered around family, friends and, of course – food. If you or your child has a life-threatening (severe) allergy, holidays may be a time for added caution. Explore the links below for holiday-specific tips and information.