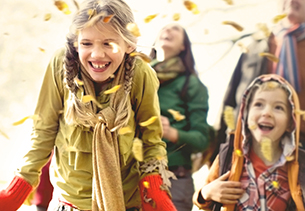 If you think you may be impacted by the EpiPen
®
(epinephrine injection, USP) Auto-Injector Voluntary Recall, it is very important that you first contact Stericycle at
877-650-3494
.
Stericycle's hours of operation are Monday-Friday 8 a.m.-10 p.m. ET, and
Saturday and Sunday 8 a.m.-5 p.m. ET.
For a list of impacted lot numbers and the most up-to-date return information, visit
mylan.com/epipenrecall
LIFE HAPPENS. Be Prepared.®
No matter what holiday, being prepared means having a plan to:
Avoid known allergens
Know what symptoms to watch for
Use an EpiPen® (epinephrine injection, USP) Auto-Injector if a life-threatening (severe) allergic reaction occurs
Get emergency medical help right away
Many holidays are centered around family, friends and, of course – food. If you or your child has a life-threatening (severe) allergy, holidays may be a time for added caution. Explore the links below for holiday-specific tips and information.