LIFE HAPPENS. Be Prepared.®
Being prepared means having a plan to:
Avoid known allergens
Know what symptoms to watch for
Use an EpiPen® (epinephrine injection, USP) Auto-Injector if a life-threatening (severe) allergic reaction (anaphylaxis) occurs
Get emergency medical help right away
Hopefully you're familiar with these 4 important steps…but are the staff at your child's school familiar with them? A new school year means new teachers, new staff and sometimes a new school — in other words, new people to educate about your child's potentially life-threatening allergy or allergies. It's also important for the school staff to know how to use your child's EpiPen® or EpiPen Jr® (epinephrine injection, USP) Auto-Injector. This how-to video can help. Don't forget to share this video with everyone you think may need to know how to administer EpiPen® Auto-Injector—teachers, babysitters, coaches and even other parents.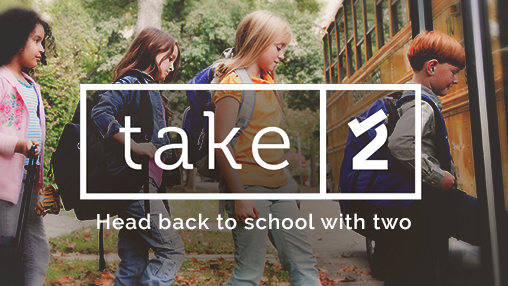 Take 2 EpiPen® Auto-Injectors for school
Back-to-school time is busy, but be sure to take time to rethink your child's anaphylaxis action plan. It should include always having access to 2 EpiPen® Auto-Injectors and keeping 2 auto-injectors in multiple locations. Why 2? About 1 in 5 patients require a second dose of epinephrine because some allergic reactions are that severe. In other cases, a second allergic reaction can occur 1 to 72 hours (usually within 8 hours) after the initial reaction—even with no further exposure to the allergic trigger. Therefore, it is important for your child to always have access to 2 EpiPen® Auto-Injectors wherever he or she goes. And remember, more than 2 sequential doses of epinephrine for a single episode should only be administered under direct medical supervision.
While you take a second look at your child's anaphylaxis action plan, make sure to ask your healthcare professional for EpiPen® or EpiPen Jr® Auto-Injectors, the brand more school nurses have been trained on and taught to administer.* And don't forget to register your EpiPen 2-Pak® and/or EpiPen Jr 2-Pak® cartons on My EpiPen® for expiration reminders! For each carton you register, up to 2, we'll send you a complimentary EpiPen® Welcome Kit in the mail, which includes a carrying case, allergy info cards, lunchbox and bag tags, informative brochures and a savings card, all of which can help aid you in developing your child's action plan. Please check with your school about policies concerning anaphylaxis.
You may also find it helpful to download this brochure about anaphylaxis and EpiPen® Auto-Injectors. Print it out and share it with your child's teachers and school staff. After all, it's all about education.
*Data on file: IMS data from 1987–May 2016, EpiPen4Schools®.
Lesson plans and action plans
Teachers teach, and they do it well. But when it comes to anaphylaxis, sometimes parents and their children have to do the teaching by letting others know about the child's specific life-threatening allergies.
An anaphylaxis emergency action plan can help. If you don't have one already, work with your healthcare professional to create an anaphylaxis emergency action plan for your child, and share that plan with the staff of your child's school.
What is an anaphylaxis emergency action plan?
It's a written plan that typically includes your child's name, age, allergen(s), a list of anaphylaxis symptoms, instructions for what to do in case of anaphylaxis, emergency contact information and your healthcare professional's signature. You may also want to include a photo of your child to help avoid any confusion.
Guidelines from the National Institute of Allergy and Infectious Diseases (NIAID) state that all patients who have experienced anaphylaxis should be sent home from the hospital with an anaphylaxis emergency action plan. Download a sample anaphylaxis emergency action plan here* and discuss it with your doctor.
Become an advocate at your child's school
The education doesn't have to stop with an anaphylaxis emergency action plan. If you'd like to become an advocate for anaphylaxis awareness at your child's school, you could make a positive impact. Start by downloading and reading "Voluntary Guidelines for Managing Food Allergies in Schools and Early Care and Education Programs"* published by the Centers for Disease Control and Prevention (CDC). It may help you understand some of the issues surrounding food allergies in schools…and some possible solutions.
*This website is not owned or controlled by Mylan Specialty. Mylan Specialty assumes no responsibility for, and makes no representation as to the accuracy of, any content contained on this website.
Be the first to know!
Sign up now to stay in the know with the latest news and exclusive offers delivered right to your inbox!
Intended for US residents only. For more information, please review our
Privacy Policy.
Know what to do in an emergency? How about those closest to you? Watch and share this step-by-step video.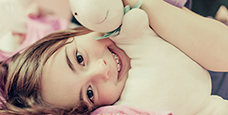 Get tips on living with life-threatening (severe) allergies from real patients and caregivers.

Watch the videos now »