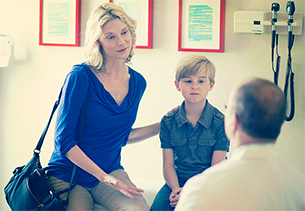 How to Use Your EpiPen® (epinephrine injection) Auto‑Injector
First and foremost: Avoid your allergens.
It may seem like common sense, though it's worth repeating: The first step in managing life‑threatening allergies is to always avoid your allergens.
LIFE HAPPENS. Be Prepared.®
Being prepared means having a plan to:
Avoid known allergens
Know what symptoms to watch for
Use an EpiPen® (epinephrine injection) Auto-Injector if a life-threatening (severe) allergic reaction occurs
Get emergency medical help right away
Knowledge and practice can help you be prepared.
Don't wait until an emergency to learn how to use your EpiPen® Auto‑Injector. Watch the video below for the correct technique. Practice with your EpiPen® Trainers. And make sure everyone who may need to use EpiPen® Auto‑Injector for you or your child or children with potentially life-threatening (severe) allergies does the same. You may order additional EpiPen® Trainers (they're free!) for grandparents, babysitters or anyone else who may one day need to administer EpiPen® Auto‑Injector.
View Transcript
This is the EpiPen® Auto-Injector. It comes in two strengths. One that's for patients weighing 66 pounds or more. As you can see, it has a yellow label. And one for patients weighing 33 to 66 pounds. That's EpiPen Jr®. It has a green label.
Whether you have an EpiPen®, EpiPen Jr® or both, it's important to remember to refill your EpiPen® prescription before it expires. You can find the expiration date, right here, on the auto-injector. Also, take a look to make sure the solution inside the EpiPen® is clear and not discolored.
And since it's important for you to have two EpiPens® on hand at all times, EpiPen® and EpiPen Jr® come in 2-Paks®. Each 2-Pak® also comes with a training device. Even if you carry an EpiPen® everywhere you go, it can only help you if you know how to use it correctly. In a moment, I will show you how to self-administer an EpiPen®.
You can follow these steps, whether you're administering EpiPen® to yourself or are a caregiver administering EpiPen® or EpiPen Jr®. So, to get started, begin by removing the EpiPen® from the carrier tube, by flipping open the cap and then tipping the tube and sliding it out. It's important that you don't place anything in the carrier, because this may prevent you from removing the EpiPen® when you need to use it.
Once you are ready to use the EpiPen®, start by grasping the unit with the orange tip pointing downward. The needle comes out of the orange tip, so make sure you never press, push, or put your fingers or hand over it. Next, form a fist around the EpiPen®, with the orange tip down. And with your other hand, pull off the blue safety release.
To inject, hold the orange tip near your outer thigh. Then swing and firmly push against your outer thigh at a 90 degree angle, until you hear the EpiPen® click. The EpiPen® is made to work through clothing. Continue to hold the EpiPen® firmly against your thigh for approximately 10 seconds to deliver the medicine. Now that the injection is complete, remove the EpiPen® and massage the injection site for 10 seconds.
Most of the liquid will still be left in the EpiPen® after you finish the injection. Once you have used the EpiPen®, get emergency medical help right away. Then place the used EpiPen® back in the carrying case. As you'll notice, the cap of the carrying case will not close after the EpiPen® has been used. And lastly, make sure to take the used EpiPen® with you to the hospital emergency room.
To properly dispose of expired or used EpiPen® units and carrier tubes, make sure to take them to your doctor's office or to a hospital. A used auto-injector with an extended needle cover will not fit in the carrier tube.
Prescribing & Patient Information (PDF)
Download this important information about EpiPen® Auto-Injector. If you have any questions about EpiPen® Auto-Injector, be sure to discuss them with your healthcare professional.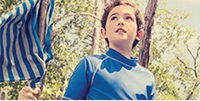 25+ years of experience in every email.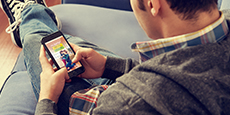 New app, new features: download My EpiPlan® 2.0.