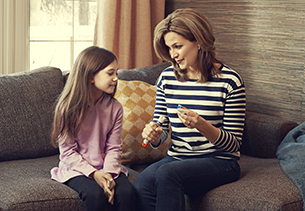 The My EpiPen Savings Card®
Savings card valid for up to 3 EpiPen 2-Pak® (epinephrine injection, USP) cartons (6 EpiPen® Auto-Injectors) per prescription fill—so patients have immediate access to an EpiPen 2-Pak® in multiple locations
Savings card can be used multiple times until December 31, 2016
Patients can download the My EpiPen Savings Card® here
*This SAVINGS card can be redeemed only by patients or patient guardians who are 18 years of age or older who are a resident of the United States and its territories. Not valid for cash paying patients (except for commercially insured patients without coverage for EpiPen® Auto-Injector) and patients who are covered by any state or federally funded healthcare program, including but not limited to any state pharmaceutical assistance program, Medicare (Part D or otherwise), Medicaid, Medigap, VA or DOD, or TriCare. This SAVINGS card is not health insurance. The SAVINGS card is not transferable and the amount of the benefit cannot exceed the patient's out-of-pocket expenses. Cannot be combined with any other rebate/coupon, free trial, or similar offer for the specified prescription. Program expires 12/31/2016. Program managed by McKesson Corporation on behalf of Mylan Specialty L.P. Product dispensed pursuant to program rules and federal and state laws. Void where prohibited. The parties reserve the right to amend or end this program at any time without notice.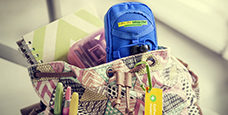 Help ensure your patients receive the auto-injector they're familiar with.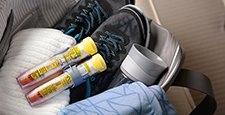 Knowing when a second dose of epinephrine is warranted.
Why immediate access to two epinephrine auto-injectors is important »