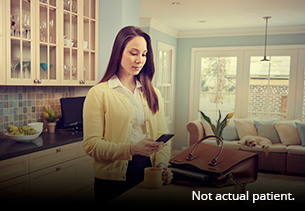 References
Dinakar C. Anaphylaxis in children: current understanding and key issues in diagnosis and treatment. Curr Allergy Asthma Rep. 2012;12(6):641-649.
Lieberman P, Nicklas RA, Randolph C, et al. Anaphylaxis—a practice parameter update 2015. Ann Allergy Asthma Immunol. 2015;115(5):341-384.
Simons FE. Anaphylaxis. J Allergy Clin Immunol. 2010;125(2)(suppl 2):S161-S181.
Simons FE. Anaphylaxis: recent advances in assessment and treatment. J Allergy Clin Immunol. 2009;124(4):625-636.
Volcheck GW. Clinical Allergy: Diagnosis and Management. Rochester, MN: Mayo Foundation for Medical Education and Research; 2009.
Simons FE, Ardusso LR, Bilὸ MB, et al; World Allergy Organization. World Allergy Organization guidelines for the assessment and management of anaphylaxis. World Allergy Organ J. 2011;4(2):13-37.
Bousquet J, Heinzerling L, Bachert C, et al. Practical guide to skin prick tests in allergy to aeroallergens. Allergy. 2012;67(1):18-24.
Johansson SG. ImmunoCAP specific IgE test: an objective tool for research and routine allergy diagnosis. Expert Rev Mol Diagn. 2004;4(3):273-289.
Sampson HA, Muñoz-Furlong A, Campbell RL, et al. Second symposium on the definition and management of anaphylaxis: summary report—Second National Institute of Allergy and Infectious Disease/Food Allergy and Anaphylaxis Network symposium. J Allergy Clin Immunol. 2006;117(2):391-397.
Boyce JA, Assa'ad A, Burks AW, et al. Guidelines for the diagnosis and management of food allergy in the United States: report of the NIAID-sponsored expert panel. J Allergy Clin Immunol. 2010;126(6):S1-S58.

This site is intended for US healthcare professionals.