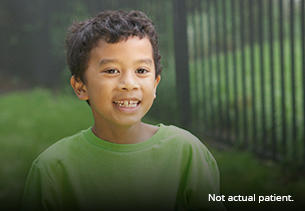 Who's at increased risk?
Healthcare workers and other workers with occupational exposure to latex, as well as children with certain illnesses, including spina bifida and genitourinary abnormalities, are at higher risk of experiencing life-threatening latex-related allergies and anaphylaxis.

Latex-triggered anaphylaxis has been reported after direct exposure to latex-containing gloves, condoms, rubber-handled racquets, balloons, infant pacifiers and bottle nipples.
Treating a severe allergic reaction to latex
In case of latex-triggered anaphylaxis, administer the EpiPen® (epinephrine injection, USP) or EpiPen Jr® (epinephrine injection, USP) Auto-Injector (or their authorized generics) immediately and seek emergency medical care.