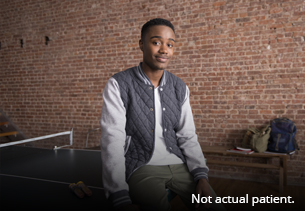 According to the FDA, the only difference between an authorized generic and a brand name product is the label.They are exactly the same, except the authorized generic does not bear the brand name.
The identical product—at a lower price
Mylan launched the first authorized generic for EpiPen® Auto-Injector at a list price of $300 per generic EpiPen® two-pack carton, which represents a discount of more than 50% off the Mylan list price, or wholesale acquisition cost ("WAC"), of the brand name medicine.
The device functionality and drug formulation are identical to those of the brand name medicine. Mylan is distributing its authorized generic as it would any other generic medicine, working with all parts of the generic drug value chain. Savings for the patient will be determined by their healthcare insurance coverage.